This week's Design Team Spotlight is:
Krista Hanna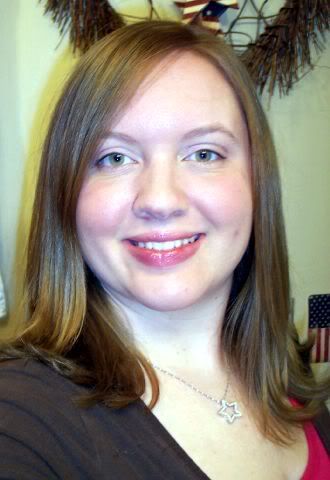 My name is Krista Hanna and I am a work at home mom who loves to scrapbook! My husband and I have a son and a daughter who are my ultimate scrapbook inspiration. During the day I provide child care for six children besides my own, and I sneak away to my craft room to scrapbook during naptime and after bedtime. I have always been crafty and I am always looking for new fun things to try. I have been scrapbooking for nearly 5 years and would describe my style as decorative. I don't follow any written rule when it comes to creating, I do what feels right and looks great! I especially like to create altered items and mini books. You can learn more about me at my blog http://www.decorativememories.blogspot.com/.

When asked what her favorite layout sketch has been since being on the Design Team, Krista chose Sketch #81 and here it is...
And here is the FABULOUS layout she made using the above sketch...